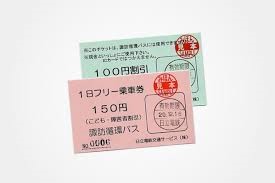 As a volunteer, every ride you give earns credits. These special units of ITN currency you can bank for your own future transportation needs, give to friends or family member to ensure they can get where they need to go, or donate to your community to ensure everyone in your home town has access to lifelong mobility. Ride credits are the heart of the ITN system, the lubricant that keeps the machine of lifetime mobility moving. Spend your free time driving? Earn credits. Know someone who has given up driving but still owns a car? They can trade the car for credits and turn their old wheels into miles with ITN. Credits were developed as a way to keep people on the road, and they do just that. They are an integral piece of sustainable lifelong mobility.
But where did they come from? What was the inspiration for ITN credits? Was it a eureka moment, a flash of ingenious inspiration, or something different?
CarTrade began as an ITN idea, but credits for volunteering began thousands of miles away on the islands of Japan. It began with Fureai Kippu.
Fureai Kippu is like ride credits, but it applies to elder care in Japan. The words fureai kippu translate literally to "caring relationship tickets," and like ride credits they allow people to save for their own future needs.  Japan, one of the oldest countries in the world both in terms of age of the nation and the age of its citizens, has a major elder care challenge: More than a quarter of the population is 65 or older. Traditional models of elder care, meanwhile — young people who look after older family members — are in decline. More young Japanese work full time, and many take jobs far away from home. With an aging population and families lacking both the resources to pay for care and too spread out to offer care on their own, Fureai Kippu was born.
Sometimes called a "currency of caring," Fureai Kippu taps into Japans traditional emphasis on respect and caring for older generations and transforms it into a modern solution for the eldercare shortfall. In this system, for every hour a person spends caring for a local person they "bank" credit into an account. Over time this credit grows, accruing like any savings account. Eventually the person can either spend it, or they can give their credit to someone else. (Sound familiar?) The credit is managed electronically via a central online clearinghouse. Today nearly 400 organizations throughout Japan use the Fureai Kippu system.
Experts call Fureai Kippu an innovative and smart solution to a significant, growing problem, a time-dollar system with the power to solve social problems without reliance on the traditional economy.
At ITN, we just call it the inspiration for ride credits. When we save our credits for our own future needs, we call it Transportation Social Security, and when we donate credits to those who need help paying for their share of the ride, we call it a Road Scholarship. When you volunteer, your ITN stores your credits, credits you may someday wish to donate to others, or save for your own mobility future in a whole new way.
---
Want to know more about Fureai Kippu? Check out this video: